Serving & Outreach
Church of the Beloved is committed to respond in God's call to serve those who are in need. There are several ways we can serve locally with our church and area partners and internationally with our partners around the world.
Serve Locally
Our church has ways for you to partner with local organizations and causes here in Chicago.
Ministries at Church of the Beloved
Currently the following ministry teams are in need of more volunteers:
Audio/Visual/Media Team
BelovedKids Children's Ministry
Welcome Team
Worship Team
To learn more, contact: [email protected]
We are partnered with Chicago Dream Center's Manna for Life food pantry that fights food insecurity in the Humboldt Park neighborhood. One of our Community Groups is currently volunteering on one Saturday morning a month to help distribute food. If you are interested in serving, please email: [email protected]
Community Group Service Opportunities
In addition to the service opportunities above, the following have also been recommended to our Community groups:
Holiday Service Opportunities
With the holiday season approaching, the following opportunities are on our hearts to serve. Join our church in giving and volunteering.
Asylum Seekers Toiletry Drive
Our local CPS elementary school, Ogden Jenner, is having an ongoing supply drive for asylum seekers and migrant families that have recently joined the school community.
They are in need of:
Toiletries
Basic medical supplies (such as Tylenol and cold meds)
Feminine hygiene supplies
Lice kits
If you would like to donate, please bring items to Sunday service. If you have any questions, email: [email protected]
Christmas Food Pantry Event
Chicago Dream Center, one of our local ministry partners, is expecting a greater turnout before the Christmas holiday at their food pantry in Humboldt Park on Saturday, December 16.
They are looking for more volunteers to help distribute food and support the ministry starting anytime as early as 8:00am, before the food pantry doors open at 10:00am (volunteers usually have a devotional & prayer time at 9:30am).
Address: 2704 W North Ave
*Please note* Volunteers enter through the double doors in the alleyway behind the building, not through the front entrance.
To sign up, email Kevin, our Production Manager: [email protected]
Our International Partners
Each of our international partners have different needs and ways you can help serve. Please visit each page to learn more about the available opportunities.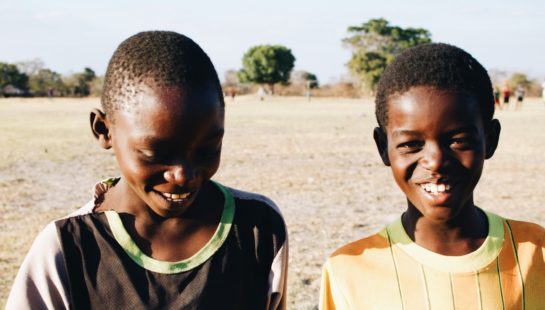 Contribute Financially
If you'd like to make a donation to support our missions efforts and partners, you can do so on our Giving page.